Kanye West & Amber Rose- the hottest new thing since the 06" Bonnie & Clyde hit the scene.shit!! if you think Jay & B is the only hot commodities.


check out this music mogul & beautiful blonde bombshell as they hit fashion week.
emerge these too together and you get a sexy seductive powerhouse living the cinderella story.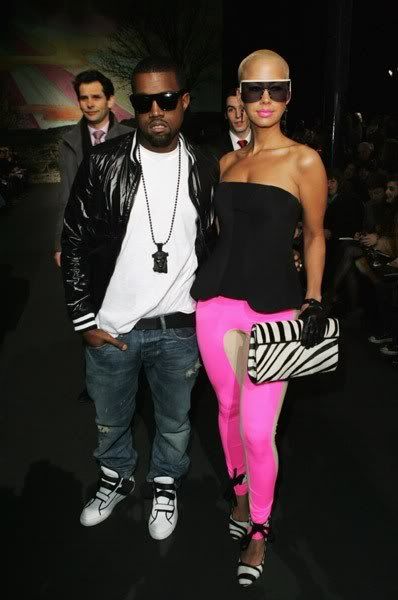 P.S. check out Ambers fierce shoes & bag to match!!!
shes the hottest chick in the game at paris fashion week
ill keep you all posted on the latest AMBER ROSE fashion styles.
Peace!!!!!